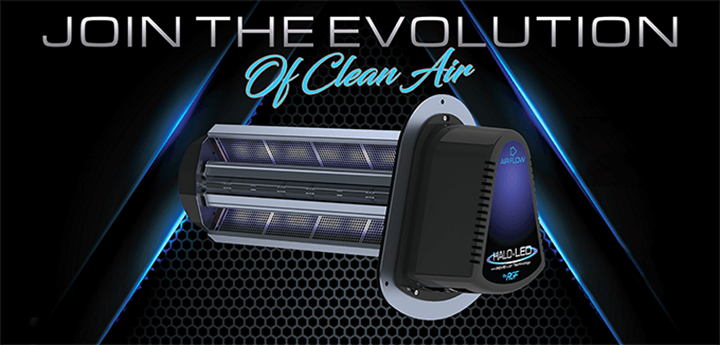 REME HALO LED®
Key Features
The award-winning REME HALO LED® whole home in-duct air purifier is the next generation of indoor air quality (IAQ) technology. It is capable of purifying every cubic inch of air that your central air conditioning system reaches. Designed to eliminate sick building syndrome risks by reducing odors and air pollutants, the REME HALO® whole home in-duct air purifier is the best solution for the whole house and building air purification.
Dual ionizers to reduce airborne particulates (dust, dander, pollen, mold spores)
Kills up to 99% of bacteria, mold, and viruses
REME® reduces sneeze germs by 99% in the time a sneeze can reach three feet.
New zinc ions kill 99% of viruses on surfaces.
Unlike portable units that are limited to the room in which they are placed, the REME HALO® provides whole home and building purification.
Easily integrated with your existing HVAC system. The unit doesn't take away living space and operates silently.

The indoor air quality in your home or office can be five times more polluted than the outdoor air, primarily because indoor air is not properly sanitized. There are added contaminants that are not filtered out of the air or removed from surfaces but instead accumulate again over time. This happens because bacteria, viruses, mold spores, and other toxins are too small to be stopped by traditional air filters, and some can even pass through a HEPA filter.
So, since you spend up to 90% of your time indoors, it's important to consider the impact these pollutants can have on your long-term health. When you install a REME-HALO®, you will notice the difference in the quality and freshness of the air you breathe and wonder why you did not take this simple measure sooner.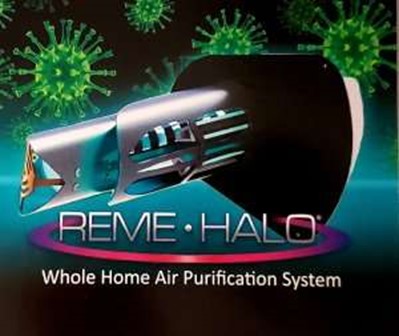 About The Reme Halo LED
The REME HALO® is a whole-house air purifier that kills 99.9% of viruses, bacteria, and mold. It combines multiple air purification technologies into one single unit that provides cleaner air for your entire home.
The REME HALO® provides air purification for your entire home. It's installed in the plenum above your air handler. Each time your air conditioner turns on, the REME HALO LED® is actively purifying the air in your home.
Unlike your typical portable air purifier, the REME HALO LED® is not limited to one room in your home. The main active chemical that makes the REME HALO LED® effective is ionized hydrogen peroxide.
The Reme products use a process called photohydroionization* to turn moisture in the air into hydrogen peroxide. It actively releases cleansing hydroperoxide molecules into your home and even works on the surfaces of your home.
In other words, there are three elements at work in the REME HALO LED® to produce the ionized hydrogen peroxide.
A catalytic surface comprised of titanium dioxide, silver, copper and rhodium.
Moisture in the air flowing through your air conditioning system.
A light source that interacts with the moisture on the catalytic surface.
These three elements work in tandem to release ionized hydrogen peroxides, which then blow through your air duct into your home or office.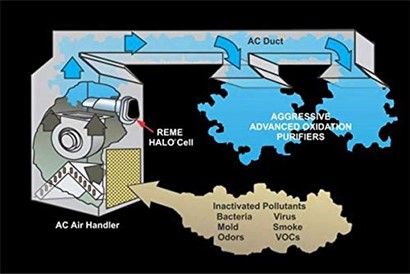 Because the hydrogen peroxide molecules are ionized, they function like a magnet and attach to mold, bacteria, virus', dust, dander, pollen, VOCs, and other contaminants in the air. Once attached to these items, they are chemically altered and neutralized. The "magnetic" attraction also causes particulates in the air to increase in size and weight, making it easier for your air filter to remove them.
*Photohydroionization™ (PHI), a patented ionized hydroperoxide technology developed by RGF Environmental, simulates the natural hydroperoxides in the outdoor air. The technology works on a rare metal catalyst and a hydrating agent activated by a broad-spectrum ultraviolet light reacting with ambient moisture in the air creating hydroperoxides. A later PHI development, also by RGF, ionized the hydroperoxides, basically supercharging them.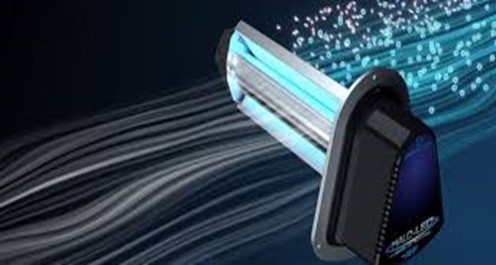 Is The Hydrogen Peroxide Released By The Reme Halo LED Safe?
Yes, hydrogen peroxide is 100% safe, and it naturally occurs in the environment and is safe for humans and pets. In fact, REME HALO LED® mimics a process that occurs naturally outdoors. The hydroperoxides that are produced by these air purifiers are below the level that they occur naturally outdoors and much lower than the FDA guidelines. So, you can be confident that these air purifiers are safe for you and your family.
You may also feel better knowing that hospitals, food processing plants, and military compounds already use the REME HALO LED® to keep their patients, products, and personnel safe.
Is The Reme Halo LED Right For You?
The REME HALO LED® is a certified ozone-free air purifier that kills 99.9% of viruses, bacteria, and mold. It requires no maintenance besides replacing an internal cell every 4-5 years. It not only cleans the air but reduces allergens and odors so your home will smell better and irritate your allergies less.
In fact, we have a REME HALO® installed in our office building, and many of our team members have REME HALO® installed in their homes.
Where Can I Purchase A Reme Halo LED?
The REME HALO LED® can be purchased and installed by Rohde Air Conditioning and Heating.
Our techs have installed hundreds of these products, and we would be happy to assist you.
Although you can purchase this product online and attempt to install it yourself, this will void the manufacturer's warranty and put you at risk of purchasing a defective or used item. To ensure the device is installed properly, and your warranty remains active, you must purchase them directly from a licensed HVAC contractor.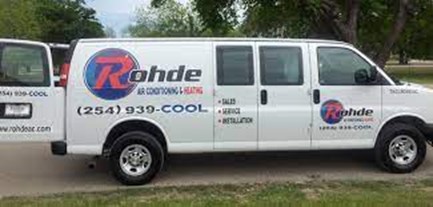 REME HALO Warning: Please read the manufacturer's warning concerning purchasing the REME HALO from online retailers.
Ready to provide safe, whole-house air purification with the REME HALO LED®?
Contact Rohde Air Conditioning & Heating today at (254)939-COOL (2665) or message us using this form. Your lungs will thank you!